24hour 100LL Avgas, Sequim vacation rentals, parking, rental cars, taxi, and list of other airport operators.
---
24 hour self service 100LL AVgas
Our 24 hour self service fuel tank card reader accepts most major credit cards and smart cards. Our fuel supplier is City Service Valcon which provides Phillps 66 100LL Avgas. Note: 100LL AVgas can be used in certain older cars as well.
Price: $5.59 per gallon Most current price is also reflected at the pump. Landing fee is waived with fuel purchase.
Sequim Valley Airport Fuel Cards: Would you like the convenience of a fuel credit card that will save you money? Apply for our W28 SVA fuel discount card to use on fuel purchased at Sequim Valley Airport and save $0.20 per gallon! It is our goal to build our fuel sales so we can lower prices to our customers. Supporting our efforts will have a long term effect on our ability to get you better prices. Like all things retail, volume is the way to lower prices. Having more gallons of fuel delivered will bring down the cost. With our card, an email invoice showing your monthly transaction details will be delivered to you. We accept bank checks or personal checks, sorry no credit cards. Fill out the form below, we will process it upon receipt and you will be able to pick up your fuel card at Sequim Valley Airport.
Questions regarding our 24hour 100LL Avgas or gas cards can be directed to w28fuel@gmail.com
---
Onsite Lodging in our Sequim Vacation Rentals
Fly in, bike in, or drive in. Our 2 cozy Sequim Vacation Rental cabins are conveniently located at Sequim Valley Airport and border the Olympic Discovery Trail. Both cabins feature mindful design including an eat in kitchen, living room area, 1 bedroom with a Queen size memory foam mattress and lux bedding. Other amenities include a full size bathroom, washer/dryer, and propane appliances.
Our Sequim Vacation Rentals are clean, cozy and convenient. Fly in and park your plane right outside the cabins. Bike or drive in and enjoy a drive to the Dungeness Recreation Area, or take a day-trip to Victoria, BC. Follow the Olympic Discovery Trail to Port Angeles and beyond for biking, hot springs, or visit gorgeous Lake Crescent. We have Mountain Bikes available (3). Want to stay in? Unplug and reconnect on the deck around the propane fire-pit and enjoy the soaring Olympic Peninsula mountain views and beautiful color-drenched sunsets. Rest, relax, lounge, repeat. $99 per night!
"This was such a great place for a long weekend! We enjoyed watching planes take off and hot air balloons go up right from the porch. The house was clean and cozy. Highly recommend!"
More Info and Online Booking for our Sequim Vacation Rentals at AirBnB.com:
---
Transportation and Parking
Rental cars: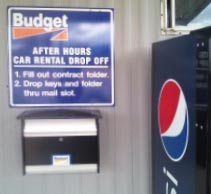 Rental cars are available to pilots landing in Sequim through Budget in Port Angeles. Budget will pick you up at Sequim Valley Airport and bring you to the Port Angeles office (20 min drive) to complete paperwork. Cars can be returned to Sequim Valley Airport. Advance notice is required. Call (360) 452-4774 for more details.
Taxi & Limo Service:
Parking, Landing and Tie Downs Fees:
Car Parking Fee: Less than 5 hours free, day $3, week $12, Month $30.
Plane Tie Down Fees: Overnight $10, Weekly $25, Monthly $50.
Landing Fees: SEL $10, MEL $15, Turbine $20, Air Taxi $20. Landing fee is waved if AVgas is purchased. Any non-commercial aircraft returning the same day do not have to pay twice.
Please use payment envelopes provided and use drop box located at log sign, north of the main ramp area.
Cash or check payable to Sequim Valley Airport.
Note: Young Eagles, EAA Events,W-28 hangar owners and residents are exempt from above fees.
Air Taxi, Private Charters:
There are no scheduled airline flights operating out of Sequim Valley Airport, however Rite Brothers Aviation (based in Port Angeles) offers air taxi flights and charters out of Sequim Valley Airport.
---
Other Airport Operators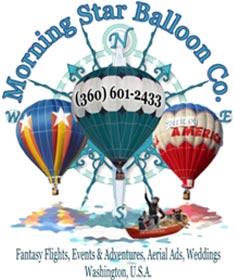 Morning Star Balloon Co.
Fantasy Flights, Events & Adventures, Aerial Ads, Weddings, and just plain fun!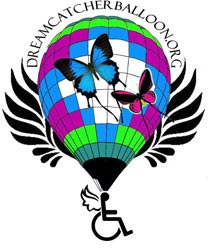 Dream Catcher Balloon
A hot air balloon designed to give rides to everyone no matter who you are, including mobility challenged individuals.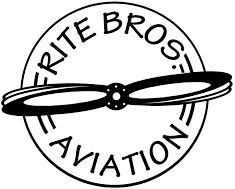 Rite Bros. Aviation
Scenic flights of the Olympic Peninsula and chartered flights connecting you to destinations throughout Washington & Oregon.